May 14, 2019 at 5:20 pm
#13397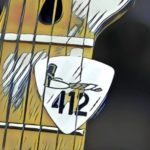 SoundStudio412
Participant
I did update the firmware via the resources page, however we were still experiencing incorrect LED statuses at our rehearsal Saturday evening. We're having another tomorrow, so I'm hoping to get some time today to run through everything a few times and confirm it's all working.
We were not using any other control surface to clear the loops, but that's good information to know.
Correct – the mute button is lit when tracks are un-muted.
However, we were seeing (after breaks especially) that the mute button would be lit (indicating un-muted tracks), and we'd record into a track.
When the playback was supposed to occur and we don't hear anything, usually the person thinks they're on the wrong bank, but when we look at the project, all the tracks are muted.
Pressing the mute button will make the light not lit (meaning tracks are muted).
Then the mute button has to be pressed again a second time (LED will light again meaning tracks are un-muted) and audio can then be heard.
This also happened after the firmware update.
Thanks again for all your help! We're really loving the DataLooper!
-G