April 20, 2019 at 6:33 pm
#13293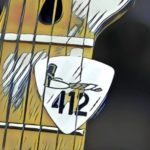 SoundStudio412
Participant
Confirmed.
When I stop the looper, the light correctly indicates Blue.
Playing the loop again will correctly indicate Green and Yellow for overdub again, but when I change presets and come back (or mute and un mute), it incorrectly goes back to default white.
I can film a short video if that'd be easier.