July 25, 2019 at 4:43 pm
#13603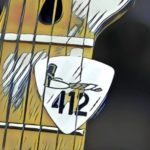 SoundStudio412
Participant
I'm really enjoying the accented "1" feature in the Beta software. I've only tested for a day or so, but it seems to be working well!
Is it possible to have the option to make that accented beat the color of the DL#_ track in Ableton?
I'm thinking it'd be super useful to keep track of our banks of loopers.
I saw the preset ID light in the Beta which is very cool as well – but we use the first (record) column as preset recalls, and therefore can't see the Preset Color indicator.
Thanks!